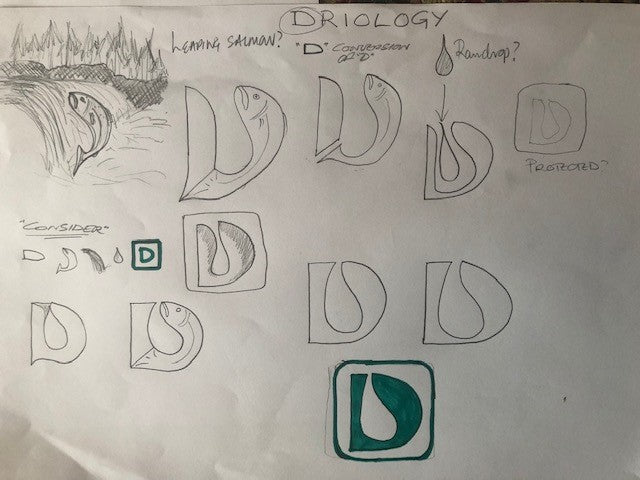 28 August 2019
The Driology Logo - Inspiration & Evolution
by Steve Symons
What do you see when you look at the Driology logo? I recently took a nostalgic look back at my early hand drawings, drafted during the excitement of our brand establishment. Amongst them were a selection of logo images I toiled over for many an hour. It's not as easy as one may think to design a strong, on brand logo. So, what are you meant to see?
D for Driology: (not that original I hear you say, but it's how the D is formed)
The leaping salmon: a rare but iconic moment I have witnessed at the weir
The water droplet: be it of rain or river, both associations of waterproof apparel
The inspiration, the evolution, the original drawings (merely one of hundreds!) As you will see I took inspiration from the salmon leaping a weir and evolved the image with a water droplet to create the D. To finish, a surrounding box signifying protection.
1 August 2019
River Dee Trip
Carlogie Beat, River Dee, Royal Deeside... A kind invite from Driology ambassador and head ghillie at the Balogie estate, Sean Stanton, saw us head north to fish the River Dee's fabled fly waters. 
Read more »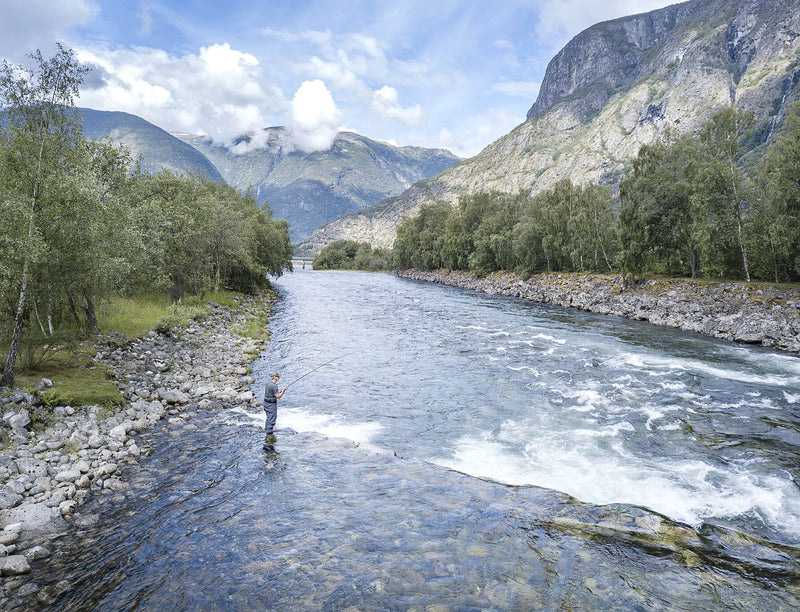 10 September 2019
Busy Summer
It's been an incredibly busy summer of promotion and product sales across Europe with designing, prototyping, fishing and filming in almost equal measure.  The garment feedback has been nothing but superb. All those that have...
Read more »