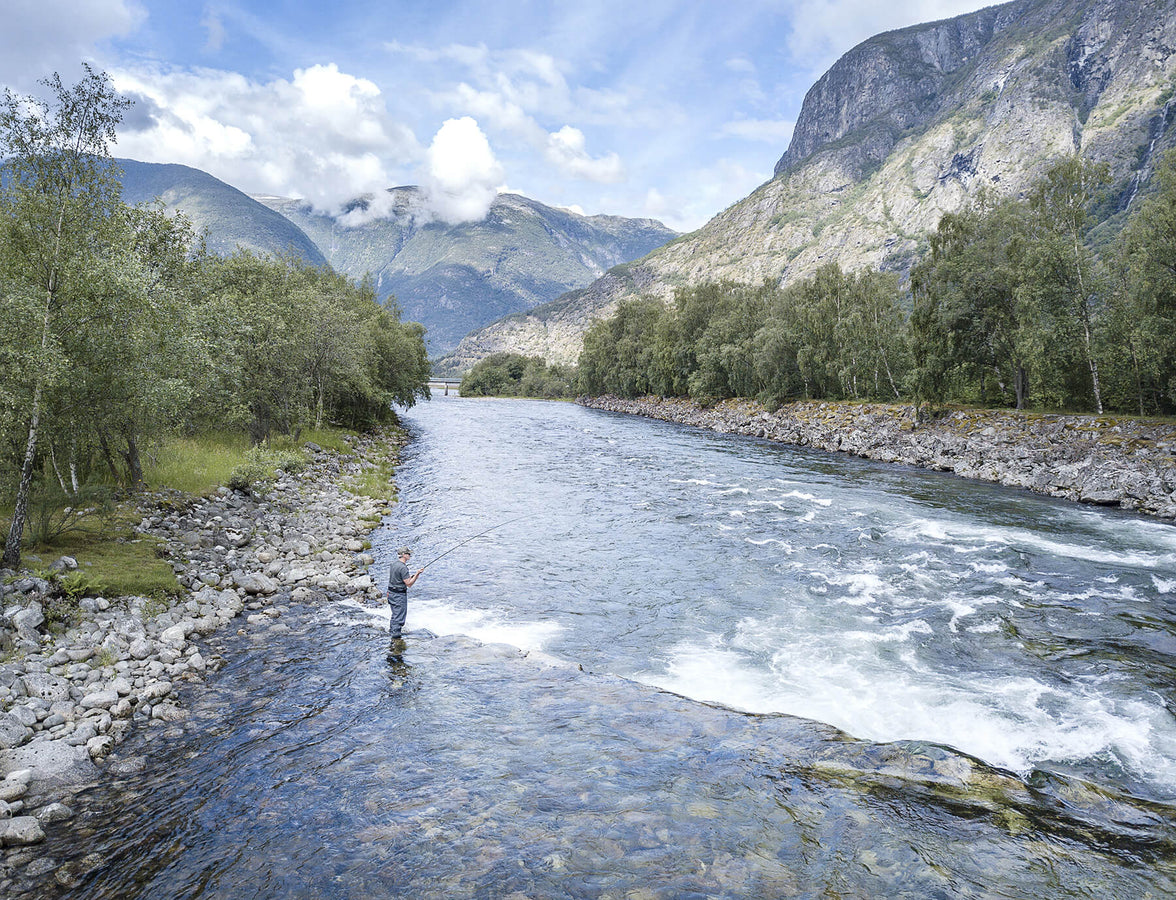 10 September 2019
Busy Summer
by Steve Symons
It's been an incredibly busy summer of promotion and product sales across Europe with designing, prototyping, fishing and filming in almost equal measure. 
The garment feedback has been nothing but superb. All those that have embraced our brand have delightedly reported back on how impressive the range is, the quality, the performance and the fishing comfort. The appreciation of our quality endeavour is growing!
In July, I had the privilege of joining our Norwegian ambassador team on the Laerdal for a testing trip, which was magical. We have created some great content off the back of the trip which will be released later this month via a magazine article and movie footage.
On the subject of team, we are delighted to introduce a new ambassador to the Driology fold, in the shape of Matt Harris. For those not familiar with Matt's exploits, he is a prolific fly fishing photographer, journalist and big fish man, refer to the images for proof!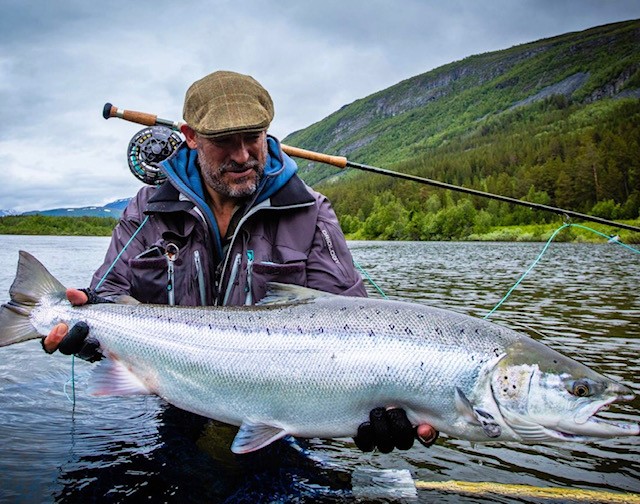 Matt approached me back in early June, initially just to find out a little more about the new UK brand creating murmurs in fly fishing world. After explaining our ethos to Matt, it transpired that he had four weeks of hardcore back-to-back fishing lined up in Russia and Norway. Matt suggested that this would be an ideal opportunity to really test our apparel for himself as other brands had frustratingly been failing him in such remote and harsh environments. We liked his suggestion and thus, with Driology Lotic, Euthermic and PS Pro in hand, Matt went off radar deep in the artic circle undertaking a programme of river and kit testing. First stop, the Kola peninsula, followed by two weeks of intense fishing on the Riesa. We waited patiently for Matt's homecoming and honest appraisal, quietly confident of the outcome of course! Here's the email I received from Matt on his return:
Steve, a huge thank you for the kit.

I've worn the Driology state-of-the-art layering all through a long salmon season fishing on the Yokanga, Lumbovka and Kachkovka on Russia's Kola Peninsula and also on the Reisa in Northern Norway. All of these fisheries are in the arctic circle and can throw some savage weather at you at a moment's notice. The kit stood up to any number of squalls and blizzards, as well as a few long days of relentless driving rain. I've been hugely impressed with all of it.

The Lotic jacket is comfortable and well thought out, with room for plenty of kit whilst sporting a streamlined design that means there is nothing to impede your Spey casting or to snag your running line as it whistles up through the rings. The jacket is extremely well-made with an excellent attention to detail and a real feeling of build quality. Best of all, the jacket kept me bone dry whatever the weather. It's fantastic.

The Euthermic Primaloft gold jacket was a revelation. It is just incredibly warm!! I used a stuff-sack to compress it into my rucksack, and despite the fact that it took up virtually no room, whenever a savage Siberian easterly threatened to cut me in half, quickly popping it on under my Lotic immediately had me warm as toast and ready to concentrate on the fishing.

The PS Pro DS is the perfect mid-layer. Warm and comfortable, with the great waterproof "Dri-Sleeve" feature, which was great when forearms went into the water to retrieve forceps or hold a big silver trophy up for the camera. Also, superb when covering the kilometres. I love it.

Best wishes, Matt
Told you, big fish man! So, there you have it. Superlative feedback indeed from a fly fisherman with Matt's vast experience, now personally backed up of course by his ambassador status. It really highlights and affirms that our commitment to quality and performance are integral to every piece we create.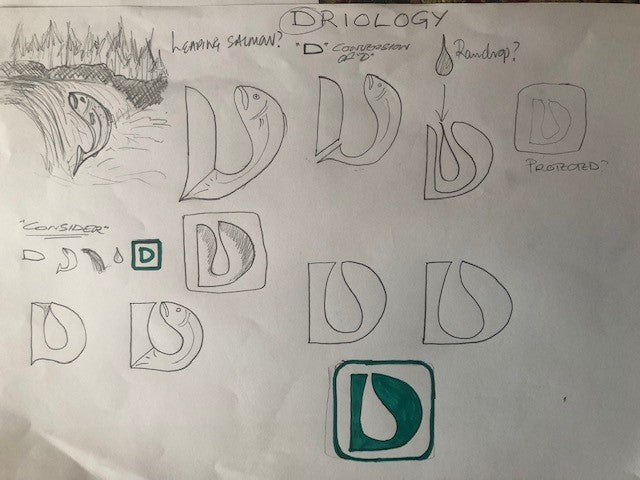 28 August 2019
The Driology Logo - Inspiration & Evolution
What do you see when you look at the Driology logo? I recently took a nostalgic look back at my early hand drawings, drafted during the excitement of our brand establishment. Amongst them were a selection of logo images I toiled over for many an hour. It's not as easy as one may think to design a strong, on brand logo. So, what are you meant to see?
Read more »